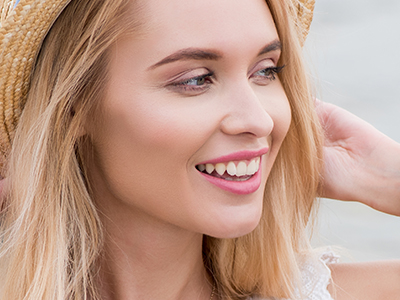 We combine the art and science of dentistry, to transform less-than-perfect looking smiles into ones that dazzle. Whether the appearance of your smile has suffered due to lost, missing, damaged, stained, or otherwise imperfect teeth, we can help. Armed with a comprehensive knowledge of dental aesthetics as well as a thorough understanding of complex requirements of an optimally functional bite, our professional team provides the treatment required to achieve your cosmetic goals and meet your expectations of care. Using the most advanced technology and the latest generations of the highest quality of dental materials, we'll create a new and improved smile that is at once beautiful, healthy and will serve you well for many years to come.
Helping Patients Achieve Their Cosmetic Smile Goals
A successful and satisfying cosmetic treatment plan values patient input. As part of a cosmetic smile makeover consultation, your interests and concerns are discussed while your smile is carefully analyzed to determine which procedures will provide the most pleasing results of care. With conservative and minimally invasive procedures such as dental bonding, teeth whitening treatments, and porcelain veneers, it's possible to address a wide range of imperfections and achieve dramatic smile improvements. If cavities, significant structural damage, or cosmetic flaws are present, composite fillings, as well as full-coverage crowns offer excellent solutions in care.
There's also no reason to despair if the appearance and function of your smile is affected by missing teeth! Today, patients who are looking to rebuild a complete and beautiful smile have multiple choices in care. From the fabrication of dental bridges and dentures, to the placement and restoration of dental implants, we help patients reestablish their smiles. As the most advanced method of care, dental implants offer a permanent way to replace either individual or multiple missing teeth with results that look, feel, and function just like a natural smile.
Clearly, with so many outstanding choices in care, it's a good time to consider enhancing the look of your smile! For more information on cosmetic smile makeovers and the many dental services that we provide, give us a call today.